TRAINING & CERTIFICATIONS
At Newfurn, we are developing tomorrows industry workforce and ensuring the education of our member retailers
Learning and development is vital to our success, our training is delivered via a variety of mediums including online, classroom and instructional videos.
Newfurn provides leading industry nationally accredited training, through its Enterprise Registered Training organisation, the Chillingworth Training Institute and corporate industry training through Newfurn Training Academy. This dynamic training structure delivers high quality industry standard training to our members Choices Flooring stores and Style Flooring and Interiors.
The Chillingworth Training Institute is Newfurn's Enterprise Registered Training Organisation providing nationally accredited trade qualifications for the floor covering industry. The RTOs suite of training programs include; MSF30818 Certificate III in Flooring Technology and MSF31018 – Certificate III in Interior Decoration Retail Services, along with other programs in transport and logistics.
Our Newfurn Training Academy delivers the only Industry Trade Card accreditation for experienced flooring installers, through its Master Class professional development training seminars for flooring installers. The academy also delivers in house training for our members and partners in roles such as sales consultants, store owners and support staff.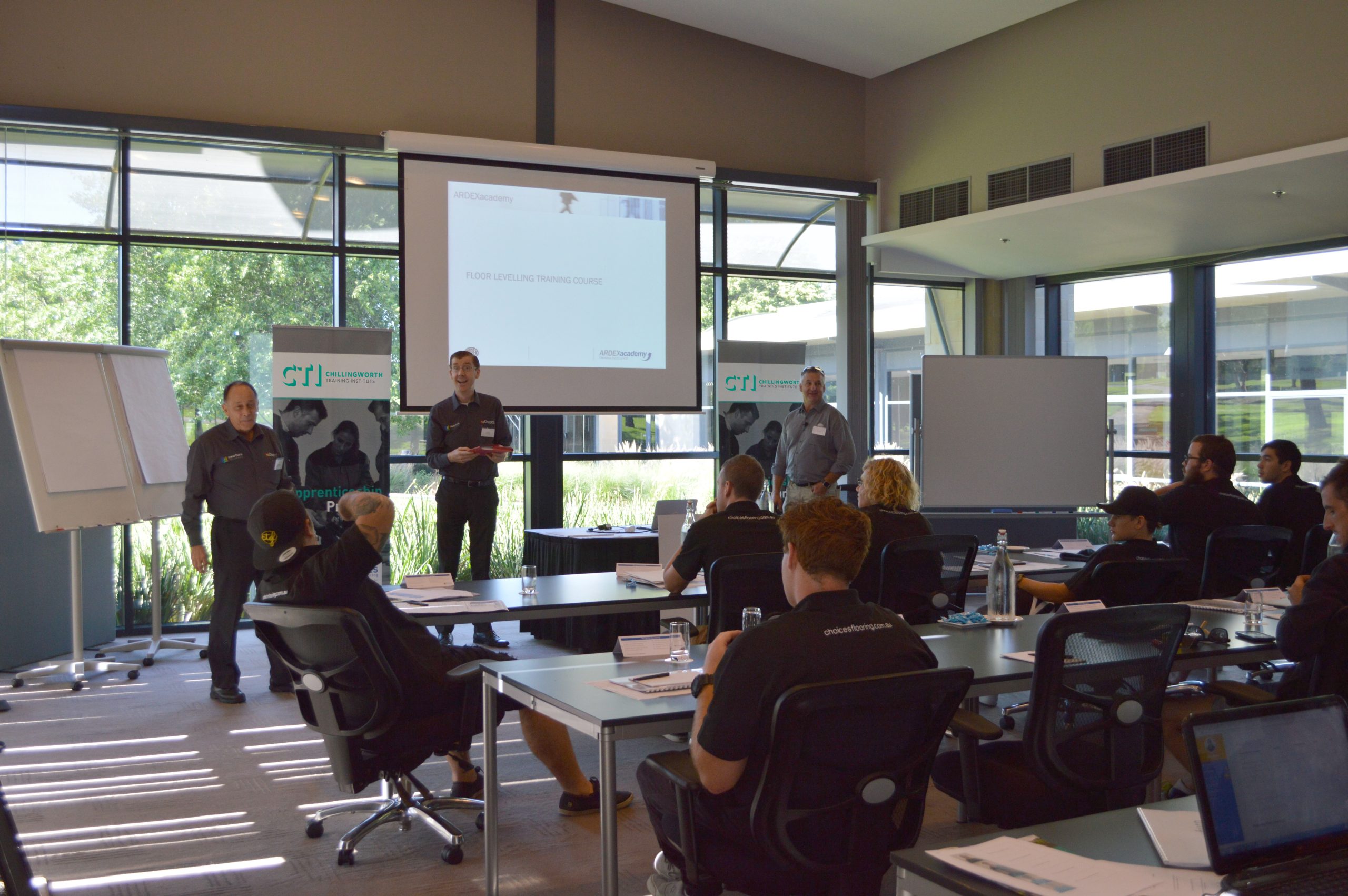 The cornerstone to Newfurn's training model is our state-of-the-art Learning management System (LMS) software, Digido, which delivers contemporary hybrid learning of underpinning skills and knowledge as a personalised experience for individuals. The Digido interactive software, blends real on the job learning with propositional on-line teaching, through its unique hybrid platform and model. The outcome provides apprentices and learners with robust individual learning experience through "anytime, anywhere, any device" learning.
Because of collaborative alliances with our partners, many being major Australian and International flooring manufacturers and distributors, Newfurn is in a unique position of providing high level robust Industry credentialling. This unique partnership with Newfurn's Alliance Partners, combines nationally accredited and industry led training with the best flooring industry experts, drawing on the most current product developments, installation techniques and industry practices to the highest standards.
This is captured by our innovative Digido hybrid model, assessing apprentices' engagement in real life Community based residential flooring projects. Our Industry apprentices and learners practice their learning in real community flooring installations under the supervision of our Alliance partners and Industry Assessors.